Juno
DIGITAL, BRANDING, UX-UI
Mental health assistant, created with a holistic approach of mental health for the everyday person.
Collaborators
Lindsay Caslin
Allegra Matthews
Juno was a journey of a project created alongside two other team members. Our goal was to bring to life a mental health assistant that would actually be effective for people like ourselves, working through mental health disorders along with the stress of school. We applied a holistic approach to make Juno so much more than a mental health app, but a tool, where the user is in full control. Daily reminders assist users in creating basic healthy habits like taking breaks and getting fresh air, as well as remembering to eat, stretch, and sleep. The app comes with mood tracking capabilites, resources to find new books and podcasts, a merch store, and more.
My main delegation was visual identity and branding, along with developing and animating the final video you see above. My team and I collaborated extensively throughout the process and ended up with a range of colors, blobs, and characters to evoke a friendly and supportive entity.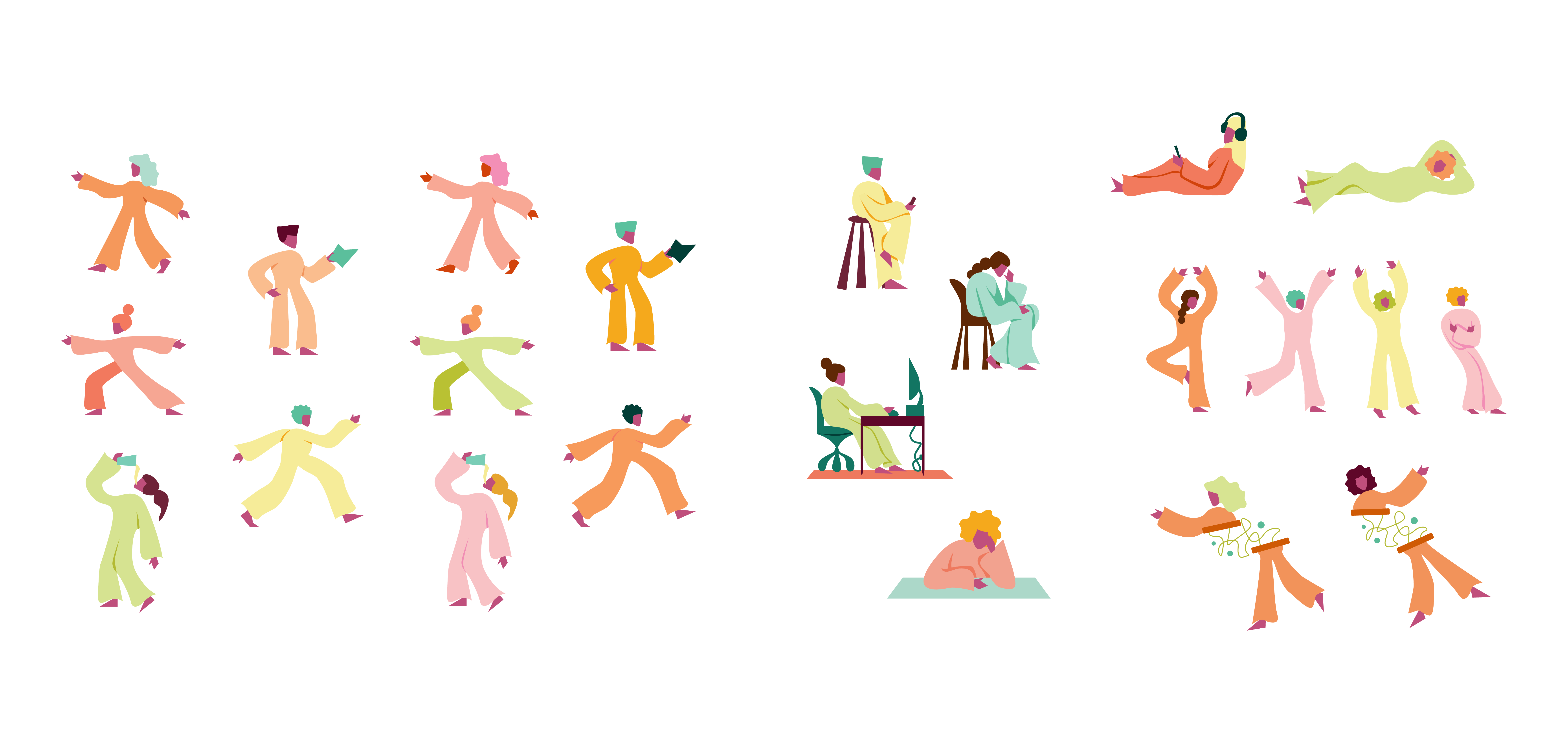 To read more in depth about Juno and how it works, browse our final booklet below.

OUR FINAL PRESENTATION BOOKLET, CLICK THROUGH